Distillery brings both strategic and human behaviour approaches to our work, ensuring that hard and soft elements of organisational effectiveness are addressed together. We believe these are the ingredients for sustainable change.
We work with a wide variety of clients, from startups to non-profits to national public sector departments, and from creative agencies to finance houses. We focus on improving organisational effectiveness by clarifying purpose & direction, mobilising organisational energy, and developing our client's ability to address obstacles on the path to better performance and greater personal satisfaction. 
What our clients have in common is their desire not just to find a solution to the issue they're grappling with, but also to learn through the process. Our engagements always encompass both these objectives; partnering with the client to solve the presenting issue and supporting their development so that they're better able to respond to such challenges in the future. This commitment to learning is the hallmark of our work; focusing only on solving the problem creates dependence on the consultant and increases the risk of developing a solution that the client cannot implement. Supporting our client's growth is one of our driving motivations.
We have an unshakable belief in our clients' ability to have an extraordinary impact on the world. Through elegant, engaging, and sometimes challenging interventions, we help clients push their boundaries to achieve more than they thought was possible.
We offer consulting in the following areas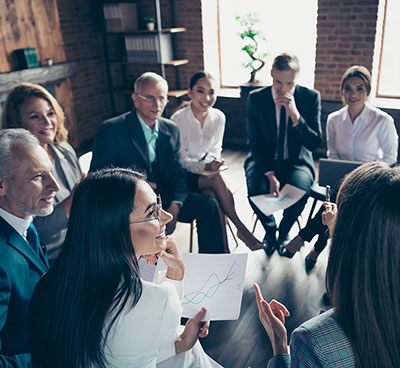 Strategic clarity is a foundation stone for performance; an organisation must know where it's trying to get to, and how, in order to mobilise energy in that direction.
The days of an organisation's strategy being developed by a small group of leaders, then communicated to the rest of the organisation for information purposes are long gone. For staff and partners to be aligned with, and committed to, a strategy, they need to be involved in its creation. But if this process is not well managed it can be a colossal waste of time and resources; dense agendas crammed with less than inspiring presentations or unstructured invitations for contribution ending in too many ideas and too few decisions.
Distillery applies sophisticated design principles to ensure these sessions balance solid content development with an energising process, leaving participants informed, enthused and engaged.
The sessions encourage people to work collaboratively in unusual ways that challenge how  work is done in the normal course of business.
Deliberate reflection on these experiences provide  benefits that impact working styles and relationships, the effects of which are felt beyond the few days together.
Building mission-appropriate cultures
When an organisation's culture is clearly articulated, authentically reflected in leadership behaviour, and has broad buy-in from the rest of the organisation, it becomes the code which drives the organisation; it informs hiring, performance management, delivery  expectations, and rewards. By way of example, consider Google's 'launch and iterate', clearly prioritising speed to market above all else. Compare that to Steve Jobs' 'refine to perfection' mantra at Apple. Diametrically opposed in substance, each is woven into the fabric of their respective organisations and are key enablers of their success.
When an organisation's culture is not clear – when it's not apparent what the entity really cares about – delivery is interrupted by internal disputes that often show up as 'personnel issues'  but are more often differences in individual beliefs around what's important. In appropriate measures, these differences are natural and healthy, but in the absence of a well defined container for the collective, they can become points of conflict that stifle collaboration and hinder performance. This frequently shows up across the hierarchy, for example leaders frustrated by a lack of ownership, urgency or commitment from staff, who're in turn disillusioned by leadership's prioritisation of performance over people.
The good news is that organisational cultures are living things and can be shaped and moulded with deliberate attention. It's worth noting that this task is not an HR function, it's a leadership one. In our experience, organisational culture is a proxy for leadership behaviour and the starting point for a culture engagement is always the senior leadership team.
We help clients develop a comprehensive view of the current culture – what it really is, not what the value statement says it is, or what leaders think it should be. We collect data points that reflect the organisation's way of working from diverse perspectives, which both develops a foundation on which to build, and itself initiates the process of transformation.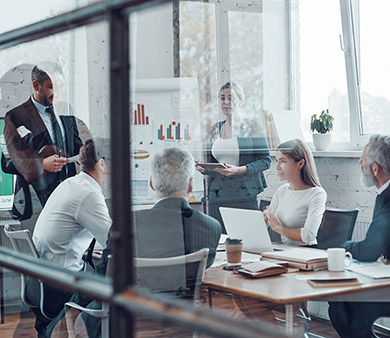 Developing sector partnerships
In a world of increasingly scarce resources, the need for collaboration is growing ever more crucial. Organisations cannot afford to implement alone, they must develop and deepen partnerships, increase collaboration, and cooperate in the interests of delivering on common goals.
Too often though, turf warfare, a lack of trust, and competition of resources gets in the way. Organisations cite 'misaligned objectives', when in fact the goals are not the issue, it's an inability to find common ground.
Distillery runs large scale, multi-organisational engagements designed to entice participants out of their organisational-centric views to consider the issues from an elevated perspective. Naming and addressing barriers to connection allows relationships to form which are the glue for collaborative partnerships. We introduce models that allow substantive discussion on strategic issues resulting in concrete, actionable takeaways.
Supporting organisational change
Inspiring teams and organisations to change is one of a leader's core tasks. Whether it's packaged as growth, strategic realignment, or a call for improved productivity, the essence of the task is to move from where the organisation is now, to a different, more desirable future. The need for organisations to learn how to change is critical; to avoid the call to embrace newness is to risk stagnation and irrelevance.
Developing a smart, innovative, strategy based on an ambitious vision is one thing, mobilising the organisation to implement it is entirely another.
The work to bring about change is too often delegated wholesale to 'change management' consultants. Organisations look to their leaders for signals around how to respond, and when leaders are absent, the likelihood of success plummets. We anchor our support with senior leadership teams working alongside them to raise energy, build clarity, and steer the process.
Our change model combines the carrot and stick motivators; raising awareness around the benefit of change as well as the cost of staying the same. We then work on shifting environmental conditions to facilitate a transition from static, rigid and defensive, to open, adaptable and constantly learning. This always involves self-examination (one's own response to change is always the best teacher), and a nuanced understanding of the dynamics (and usefulness) of resistance.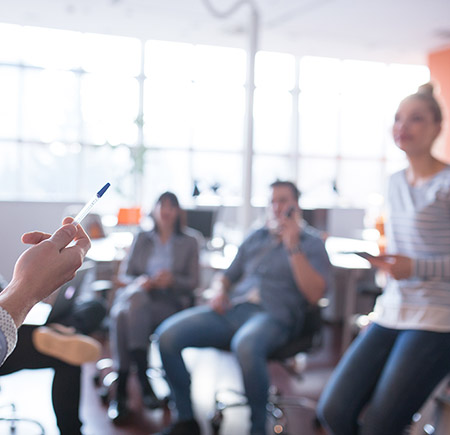 "The facilitation work that they did for the department was phenomenal. The methodology encompassed an intricate balance between focusing on the strategic objectives of the session while paying great attention to the relational component of the team."
Vanessa Doble
Head: Legal & Compliance
SA Rugby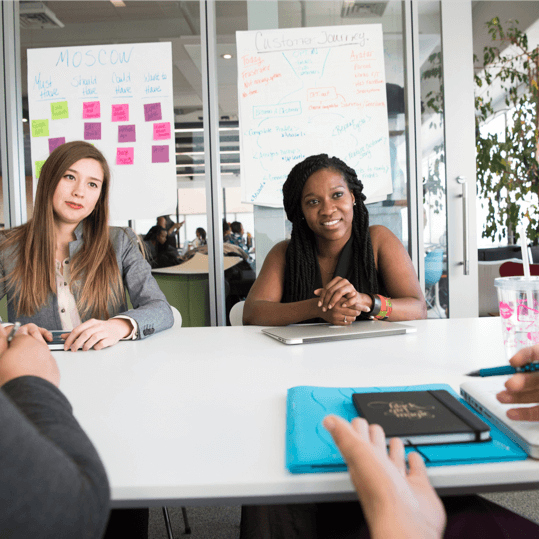 We love collaborating with clients that have ambitious goals to change their world.